We are pleased to be able to offer attorneys and unrepresented parties a forum for alternate dispute resolution.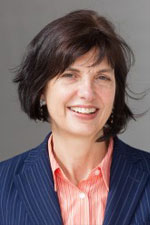 Lizbeth Hasse, a Fellow with the international Chartered Institute of Arbitrators, has over fifteen years of active experience as a mediator, arbitrator, negotiator, and special master in thousands of disputed matters in the United States and abroad.
She has helped to achieve settlement of the highest valued disputes in copyright, trademark, antitrust, licensing, and trade secret actions. Her experiences in the resolution of complex disputes involving intellectual property, business operations, entertainment/media, and regulatory areas, many with international parties, are extensive.
She is also sought out for her creativity and tenacity in resolving large-scale environmental disputes, including some of the most difficult encounters between companies in the extractive industries and indigent populations.
She is known as effective and efficient arbitrator in business, entertainment and complicated technology disputes. Ms. Hasse's extensive international legal practice servers her will in these settings.
Where it has been beneficial to the resolution process, we have created co-mediator teams that can efficiently address specialized legal areas and industry practices and deal effectively with tangential issues.
Ms. Hasse is best known for her resourceful insights, intellectual acumen, and masterful communication skills which enable her to resolve high stakes and multi-party cases involving highly talented lawyers and their clients.
Ms. Hasse's dispute resolution resume can be found here.